hunger sunday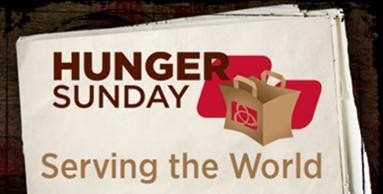 ---
On the LAST Sunday of every month we celebrate Hunger Sunday. This is an opportunity for Trinity to provide much needed food to others in our body or to those we know are in need. We encourage all who can, to bring a bag of food. On the very same day we send out bags of food to those in need or to those who wish to take them to those in need.
Help us serve the world right here in Pierce County by being a part of Hunger Sunday.
Below are the items that we are always in need of.
Canned meat & fish (chicken or tuna)
Canned pasta, stew, chili, hearty soup
Canned tomatoes, vegetables, pasta sauce
Pasta, white & brown rice, dried beans
Cold cereal, oatmeal, pancake mix, syrup
Peanut butter & jelly, sugar free foods
Toilet paper & paper towels (individually wrapped)
Individually packaged teas, cider, hot cocoa
Sugar, flour, cake mixes, salt and pepper, pudding, & brownie mix
Ketchup, mayo, mustard, relishes, salad dressing, BBQ Sauce
Deodorant, toothpaste, shampoo, conditioner, bar soap
[
back
]