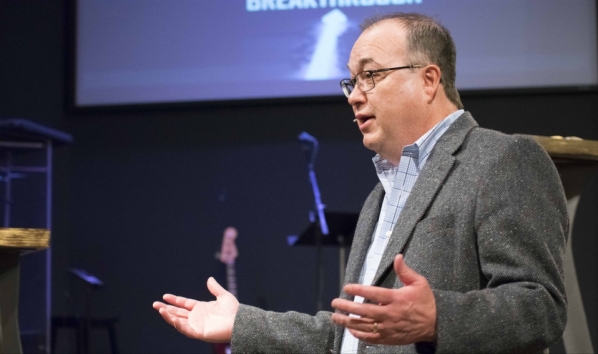 Join Lead Pastor, Rollie Simmons, on a regular basis as he shares a little about what's going on in his heart, mind and life in general. Your comments are welcomed and encouraged.
As I sit here studying and listening to worship music, I can see the beautiful weather out there today. Where I am studying, I am surrounded by huge glass windows, which give me a full panoramic view. It's a great day out there today! It could only be better if my view included the water. Even though I could still see small traces of snow in my yard when I left my house this morning, I sensed that Spring was just around the corner. There just seemed to be something fresh in the air.

It made me think of Isaiah 43:19 "For I am about to do something new. See, I have already begun! Do you not see it? I will make a pathway through the wilderness. I will create rivers in the dry wasteland."

A few thoughts about seeing the new thing:

First, get a view! Lift your head and your eyes so you can see beyond your limited means. This Starbucks has large windows, much larger than the windows in my office, which increases my view.

Second, enjoy what you can see! Just as I would prefer a view of the water, I am not going to let what I wish I could see spoil what I can see.

Third, don't get sidetracked by the small remains of what is old. Just as there is a small amount of snow in my yard, I know that Spring is on its way and the snow will soon melt away.

I pray you have a blessed day sensing the new things that are on the way.